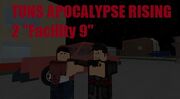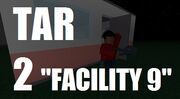 Tuns Apocalypse Rising 2 is a sequel of Tuns Apocalypse Rising 1, taking place in Canada.
About
Tuns Apocalypse Rising 2 features new items being added to the first game. being a test game and a sequel.
Trivia
It is the first game to have a female in the thumbnail.
This game features Kestrel's clothing, a famous clothes making group.
This game has multiple refrences to Grand Theft Auto V, Anime, After The Flash and Driving Simulator.
It is the first game to feature military grade vehicles.
No Trinity Corp uniforms have been added yet.
If the official thumbnail is closely observed, a purple light can be seen in the brown building
If the beta thumbnail is closely observed, a grenade is seen on the character's pocket/holster.
The time of the beta thumbnail was added, the weapon in the thumbnail was not present.